People always ask, when is the best time to sell?  What season, what month?
While Spring is frequently thought of as the busiest selling season, followed by a similar, smaller rush in the Fall, the data for Walnut Creek may surprise you.  Take a look at the 2,757 detached single family homes sold in Walnut Creek in the past five years.  This chart shows the average sold price per square foot by Listing Month.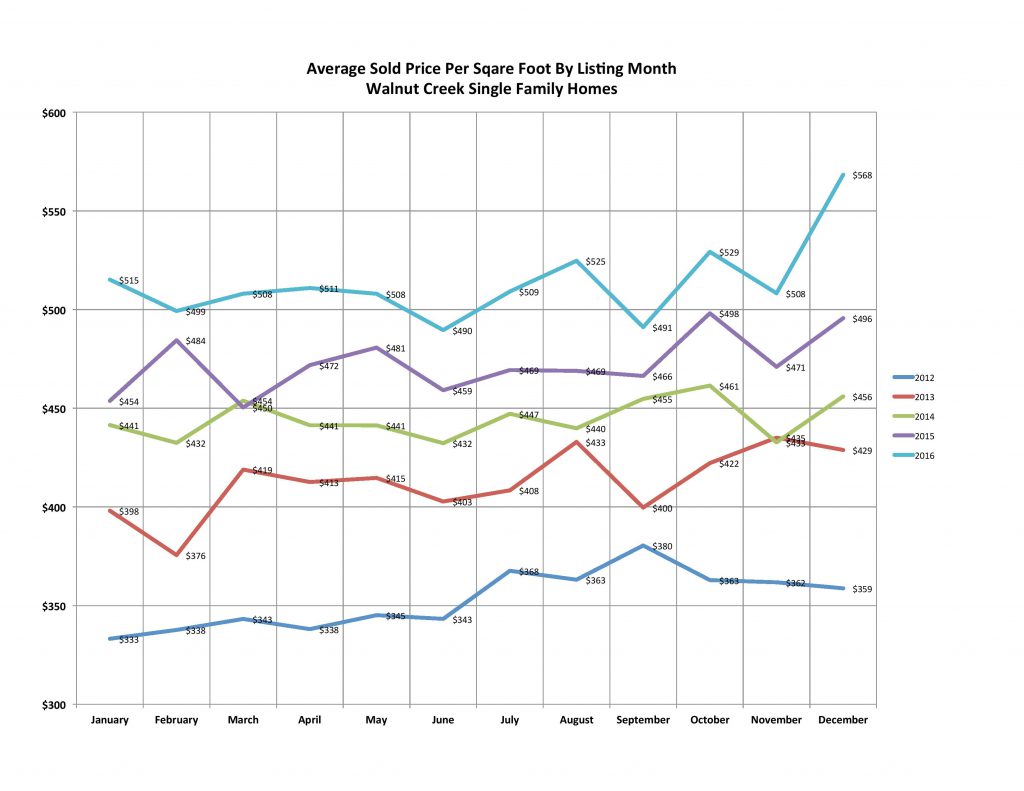 Notice anything interesting?  December looks like a good month to list.  Not as much competition.  Also the Fall selling season seems to be a bit stronger than the Spring selling season in Walnut Creek.  Why?  Again, less competition.  For example, in the month of April for the five year period, an average of 68 Walnut Creek homes were listed for sale.  Compare that to the five year average for October, which was 47.  That's 30% fewer homes available to Fall buyers.  The lower inventory translates into higher price per square foot.
Questions?  Give me a call or download the full five year data set here.