Kathy is Northgate's Top Agent for a reason. Her trademarked Launch™ program consistently delivers more value to Northgate homeowners – that means more money and less time to sell your home.
103 homes sold in Northgate YTD as of 8/31/19.  Kathy sold 17 of them.  Compare the results.  Kathy's average sold price per square foot is $39 higher than other agents, and averaging 6 fewer days on market: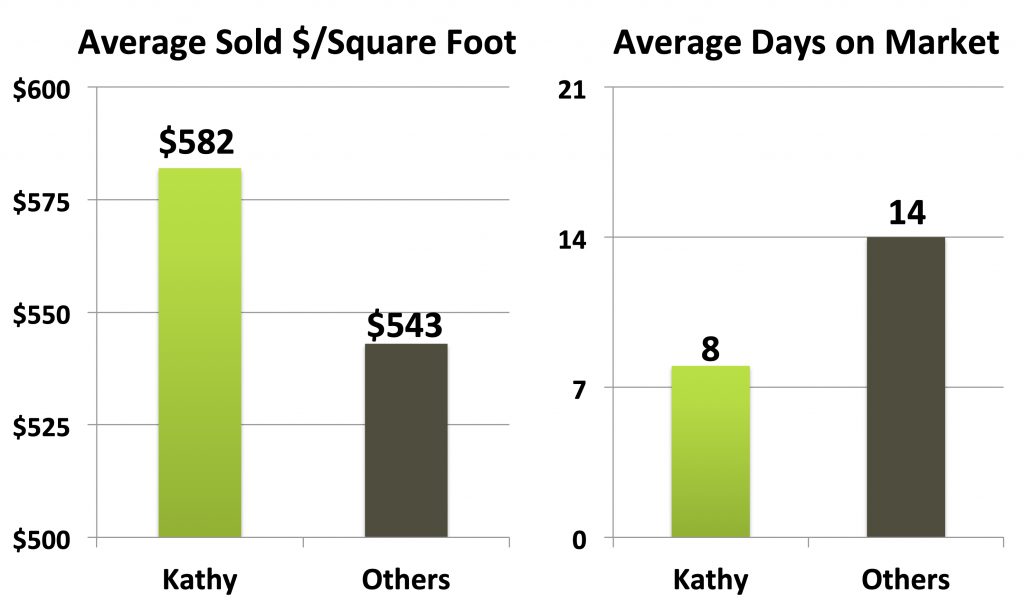 [
DOWNLOAD FULL .PDF REPORT HERE
]
Compare four years of Northgate sales data to other agents below.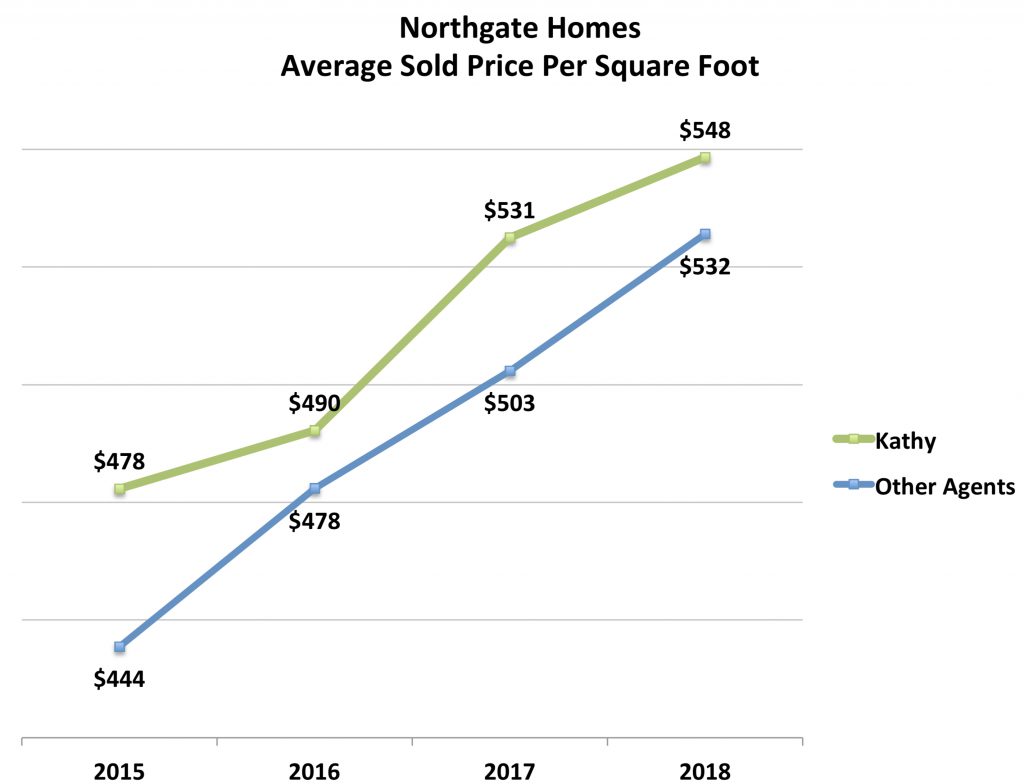 Kathy's average sold price per square foot over the four year period is $23/square foot more than other agents. With the average Northgate home being 2,433 square feet, that translates to more than $50,000 additional value to the seller.
She works fast too!  Kathy's average days on market is a fraction of other agents: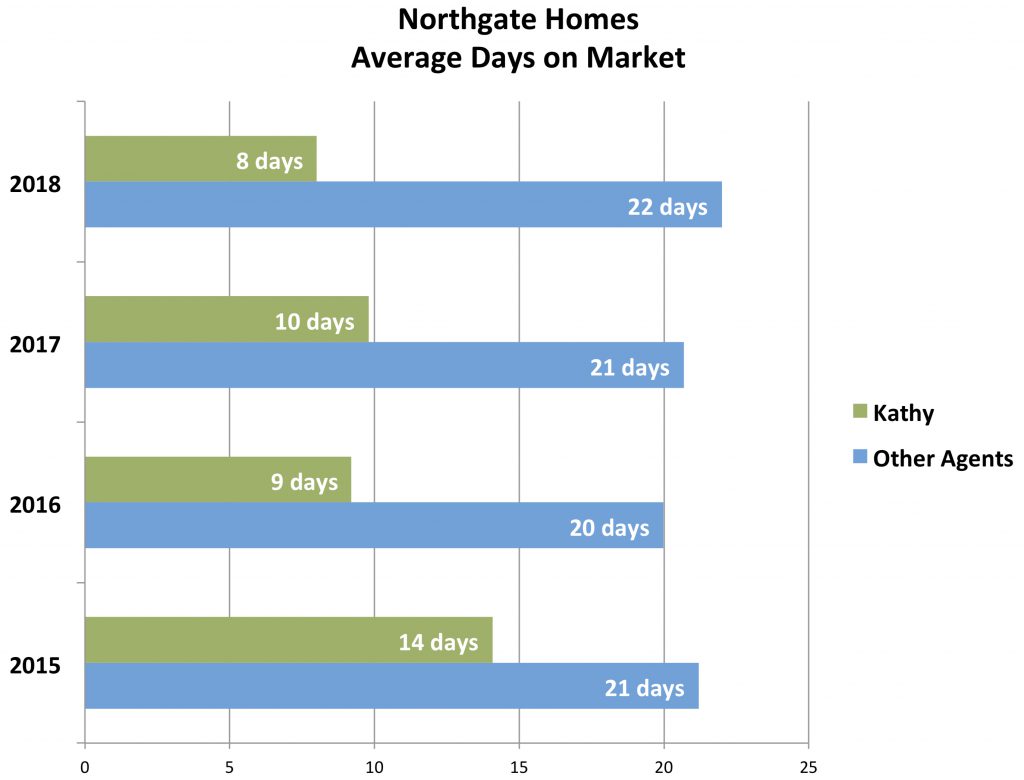 The data tells the story.  Kathy Vendel is Northgate's top agent, selling more homes for more money in less time.
Every home is unique. Let us guide you on the steps to a profitable home sale.  Start the ball rolling.  Call or text to schedule a quick call. 925-980-3951
Subscribe to Northgate email updates here!