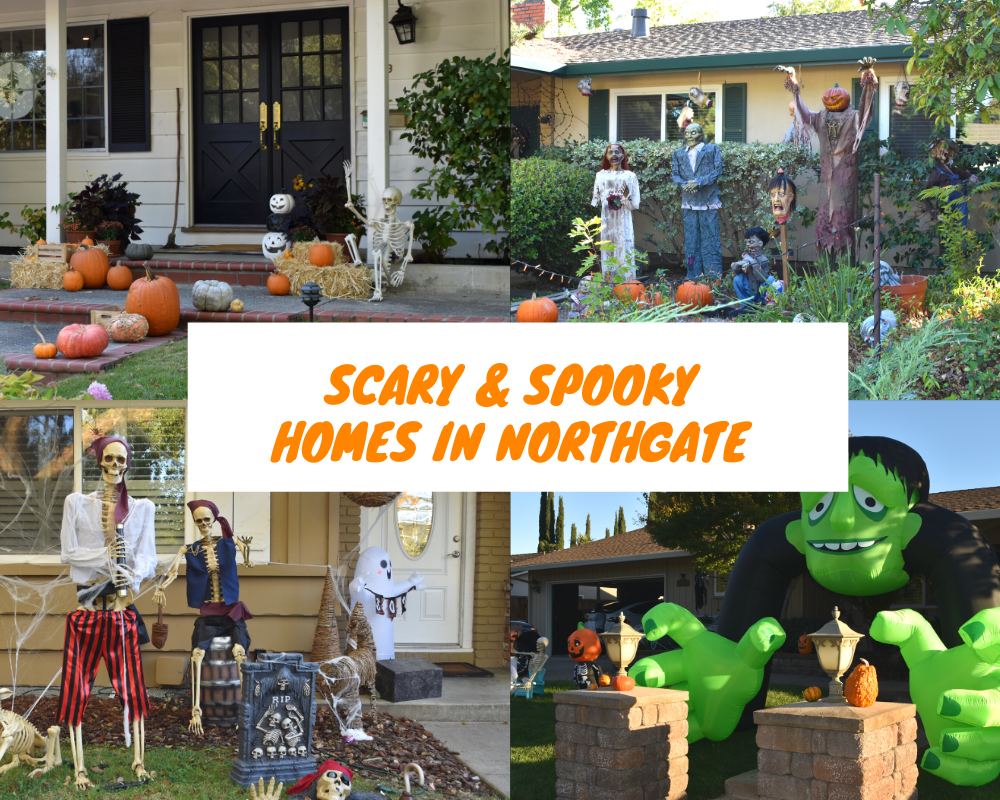 From witches hats and flying bats to spiders and skeletons, there are a whole host of scary visitors making an appearance around the Northgate neighborhood in this lead up to Halloween.
Despite the pandemic throwing a wrench in many of the holidays this year, it appears Northgate residents are determined to enjoy the annual tradition of decorating their homes in frightfully fabulous ways.
We have been perusing the neighborhood in search of some of the best spooky Halloween makeovers and are delighted to share some of them with you.
Enjoy!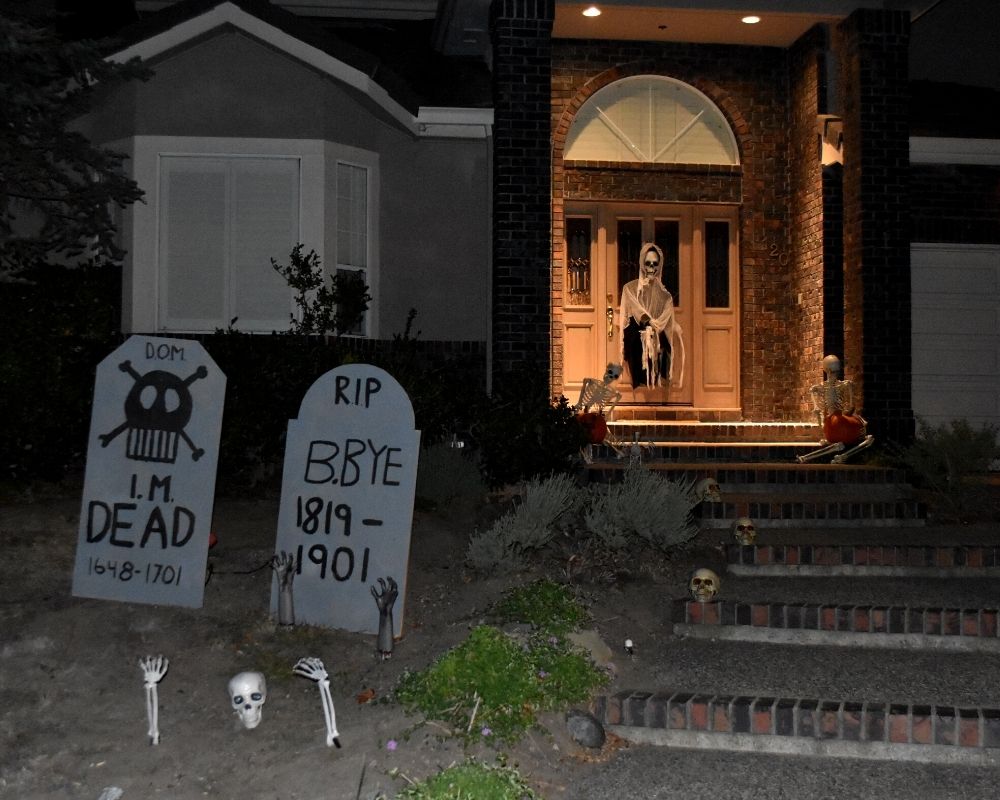 Welcome to the neighborhood!  Only brave souls would dare to knock on this door!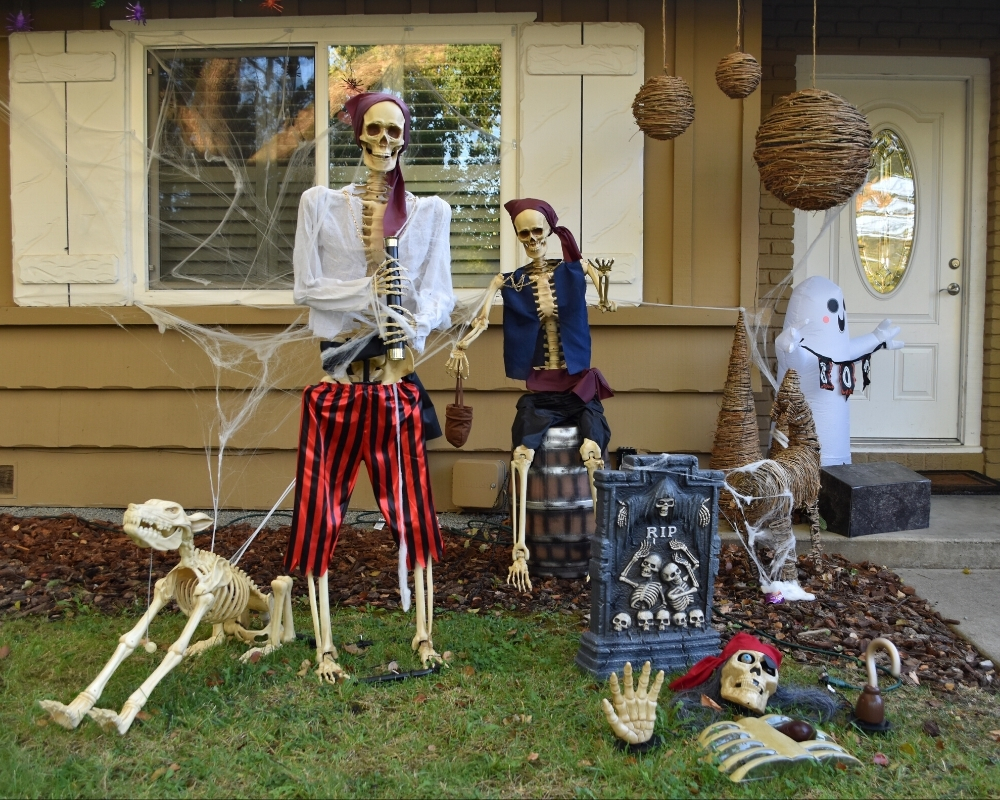 Ahoy Matey… this motley skeleton crew gave up waiting for in-school lessons to resume again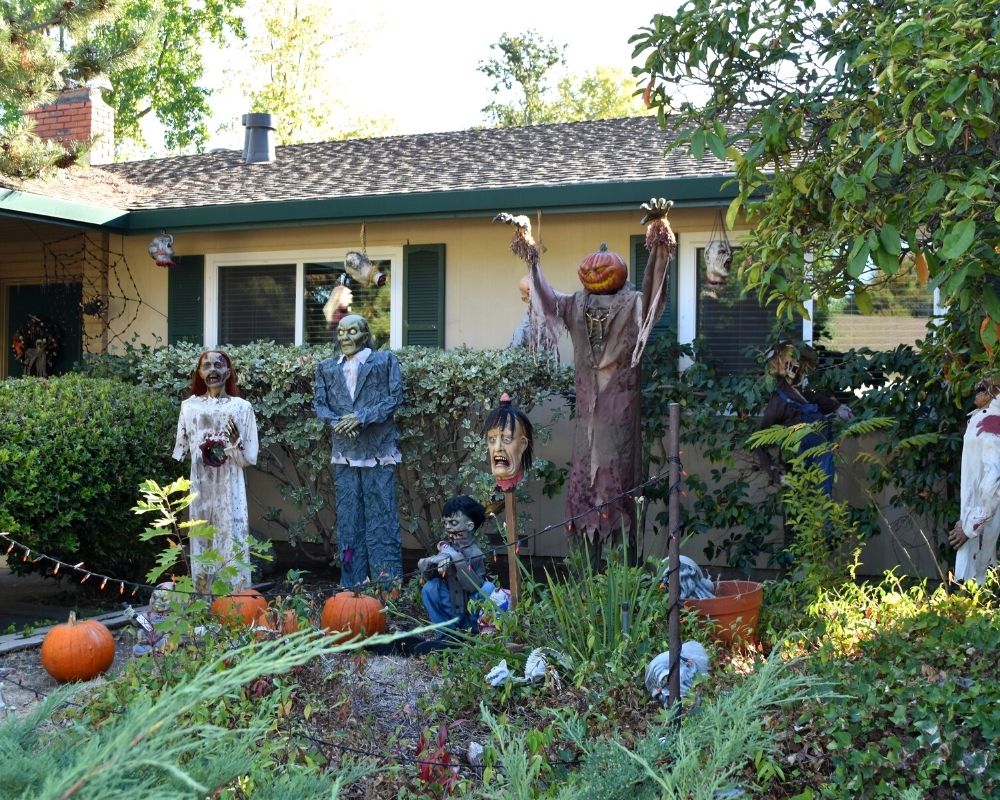 There is only one thing to do when you stumble across this house of horrors. Run!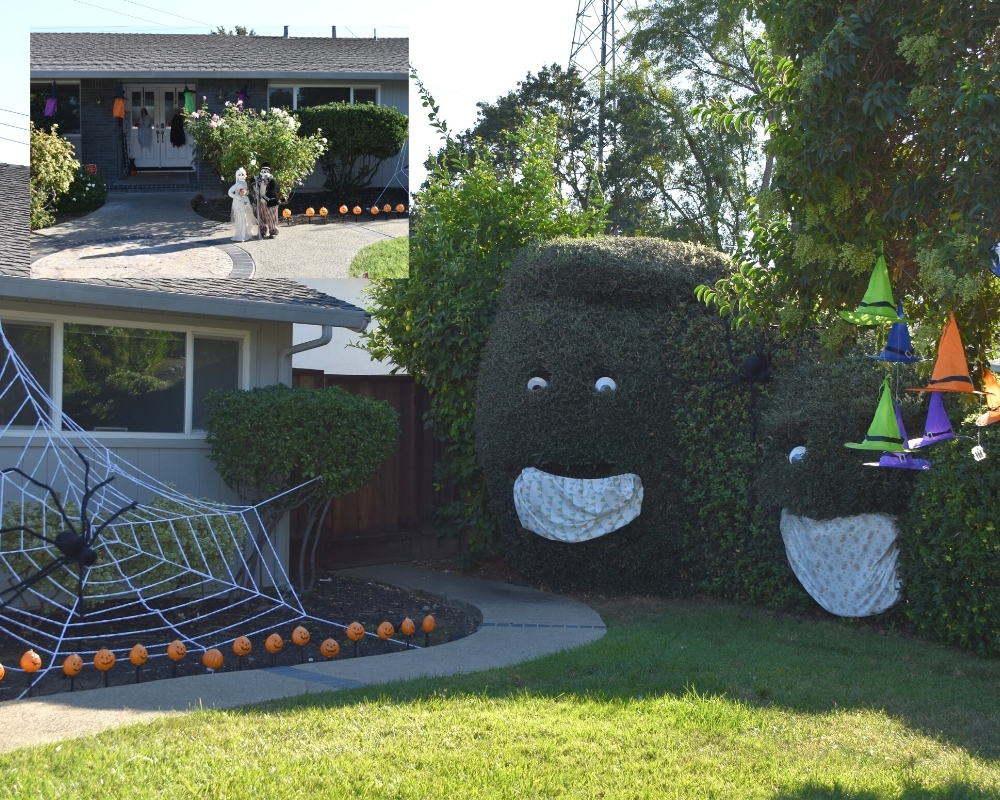 It's good to know the residents and the trees are taking this pandemic seriously!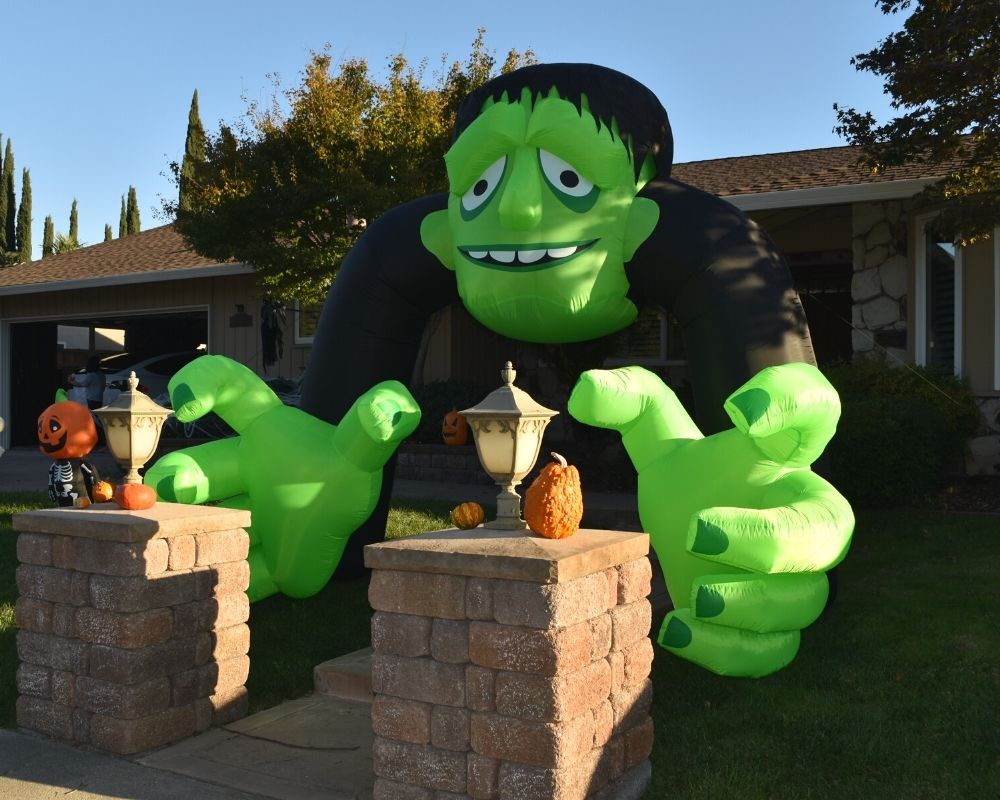 Would you dare to walk into the clutches of this larger than life Frankenstein?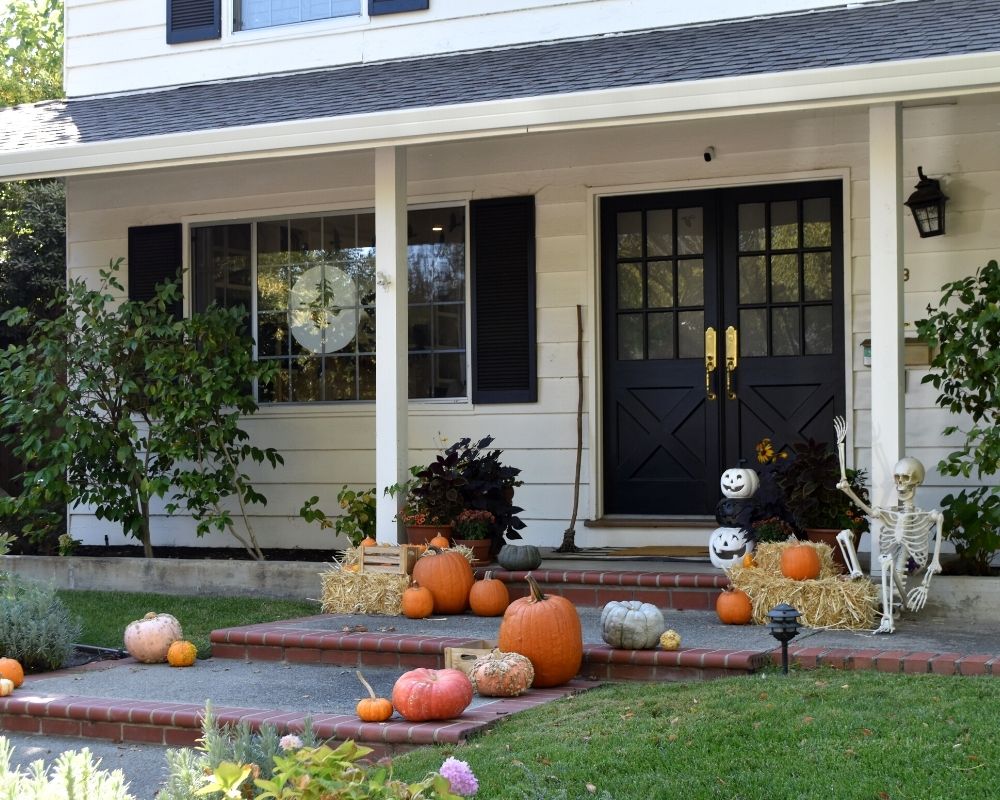 Pumpkins galore and witches, please leave your broom outside the door!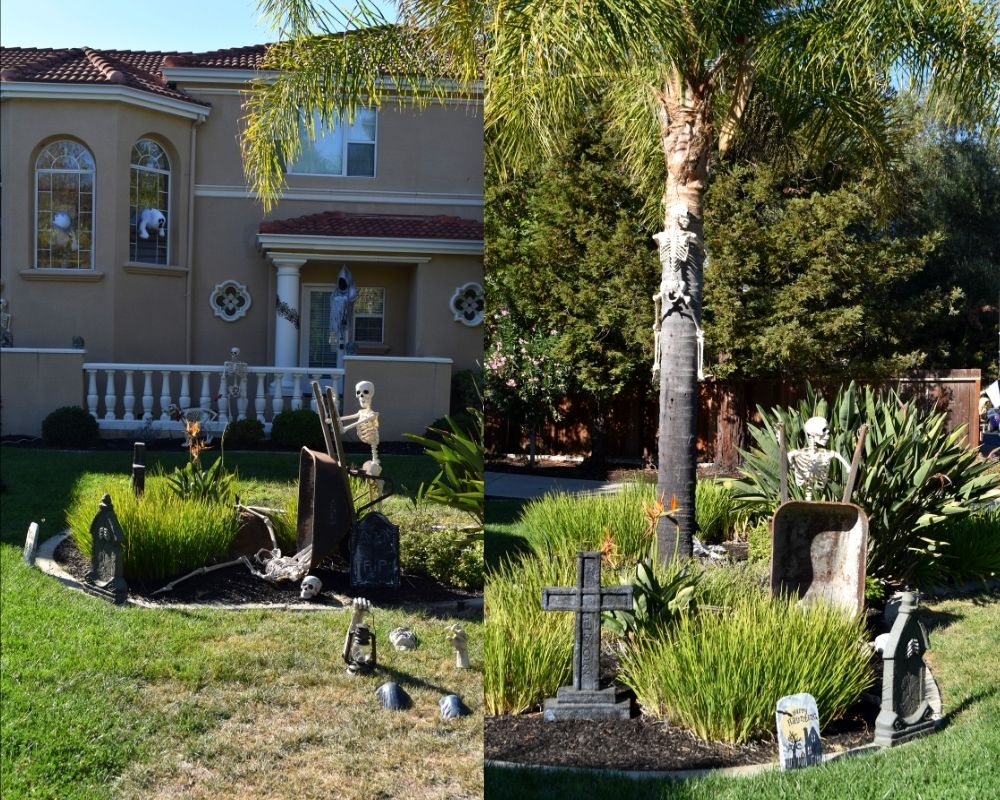 The yard work this time of year is endless.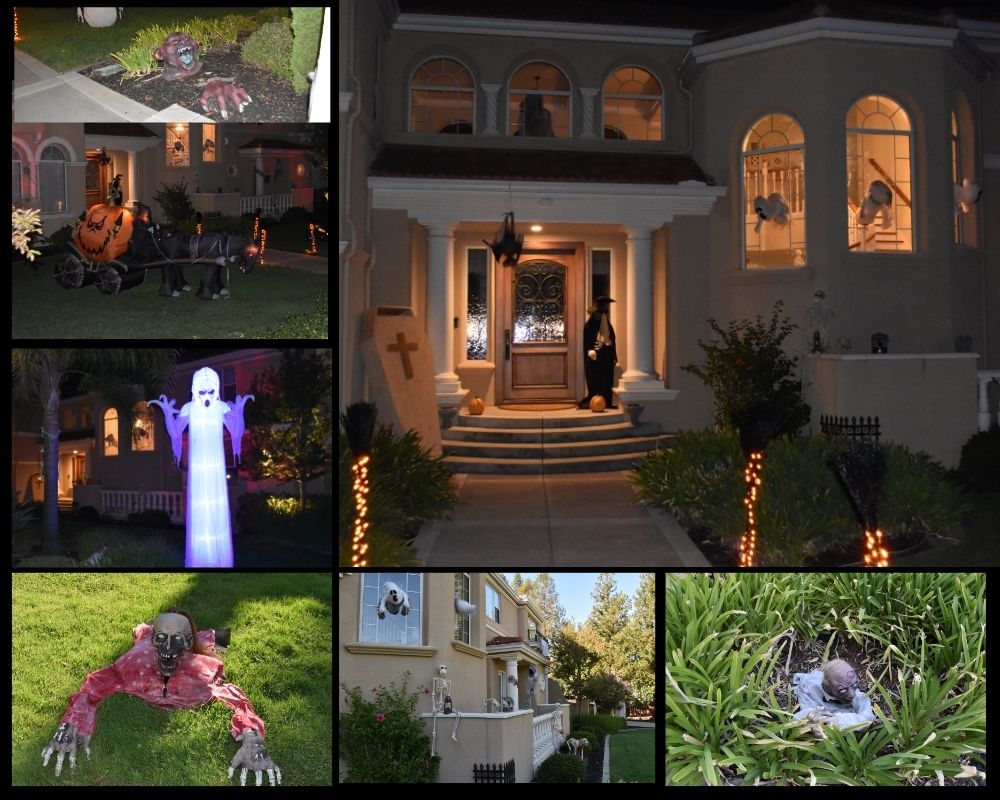 Who you going to call? Ghostbusters! When it comes to scary… this house has it all.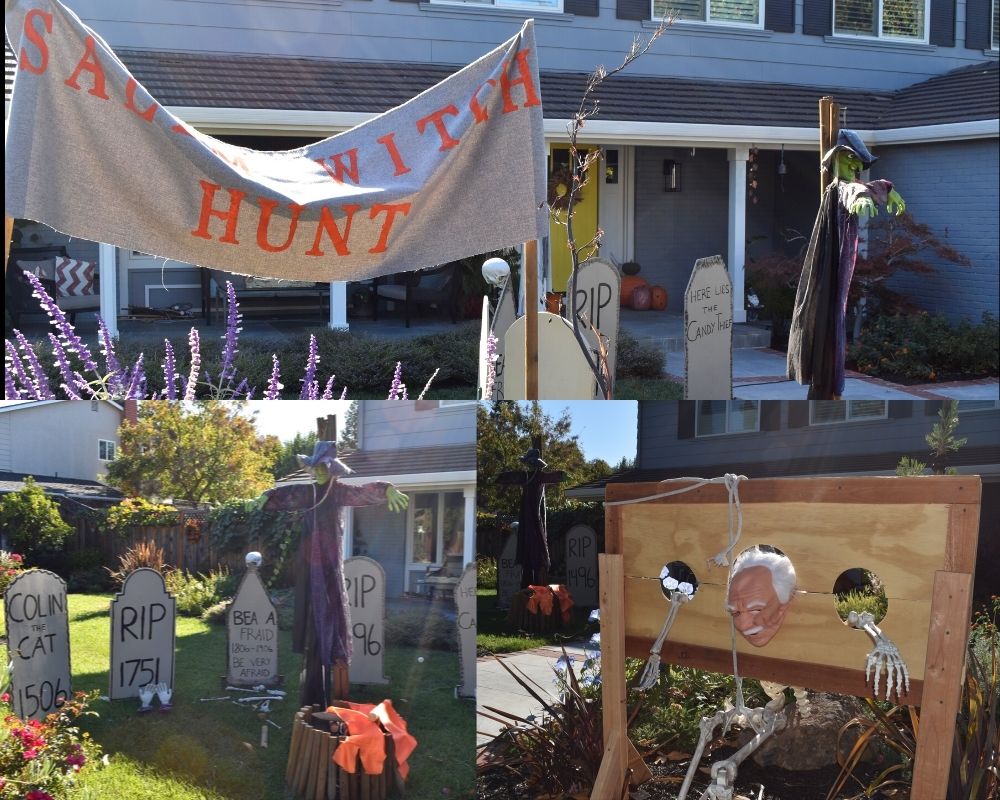 Not even the witches are welcome here!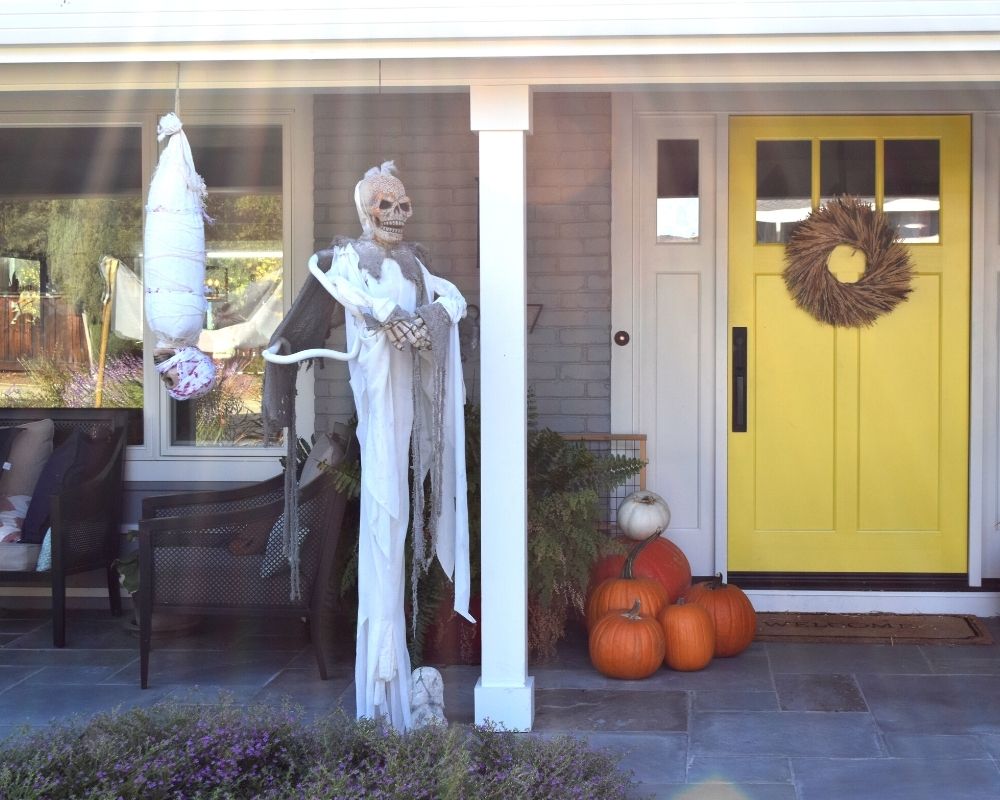 These two got really tired of hanging around all day!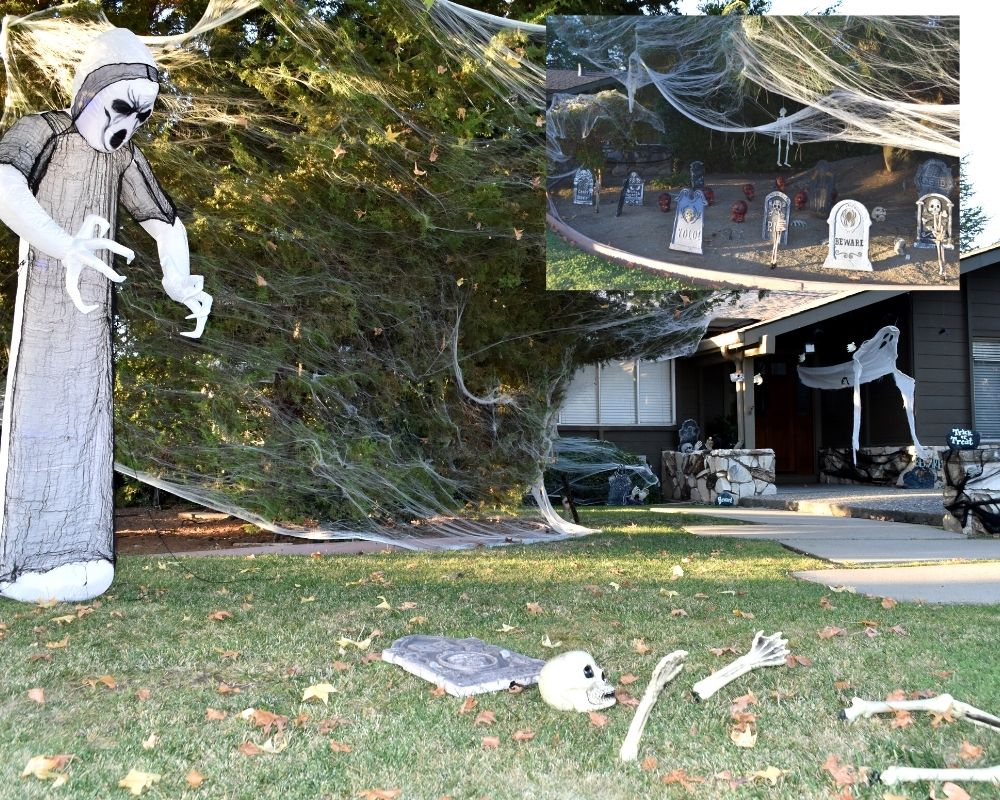 We've heard the Northgate residents are friendly but something tells me we're not welcome here!
The clock is now ticking on the countdown to Halloween.  If you are still sitting on the fence on whether to decorate your home, we hope we have given you some inspiration for getting started.
Whether you do a little or a lot, or non at all, that's entirely up to you.  But as a completely Covid-safe, socially distant exercise, there is no better excuse to GO FOR IT!.
If you have decorated your home it is not too late to enter The City of Walnut Creek Best Decorated Home Competition. To find out about how to enter and other exciting low-risk family-friendly Halloween events and activities in and around Northgate click here.
Thank you to our local residents who are keeping the spirit of Halloween alive with their spooky and scary decorations.